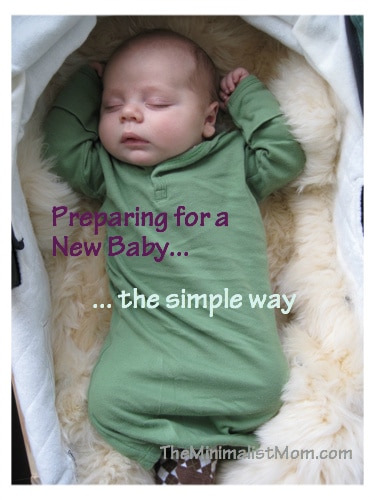 Occasionally I'll be posting about our preparations for the arrival of our new baby due in January. If you're not into baby chatter I understand and you can rest assured it will only be every 3-4 weeks that I post about cloth diapers, prenatal yoga and strollers.

Last time around I had already purchased at least one diaper bag by this point. I know I already had one piece of clothing: pretty little summer shoes for a girl that I purchased in Spain when I was 13 weeks pregnant.
Of course, we had a boy. But I couldn't resist buying the shoes. In fact, I still have them. In the great purge I couldn't part with them and gave away, sold or donated loads of our son's clothing instead. If we have another boy I'll be gifting them to the next friend that has a girl.
This time around I've yet to buy anything for this new baby. I haven't even made a list although I know we need a few things.
My preparation for a new baby at 17 weeks:
Researched health care and labour options. I'm meeting with the one and only Doula on the island in the next few weeks. We had a wonderful Doula for Henry's birth so I would like to go that route again. I'm familiarizing myself with the medical system here and coming to terms with some of the differences that I am not thrilled about.
Finding someone to watch Henry while we have the baby. Our friends that we would normally ask are moving and won't be here in January. My sister might be with us over the holidays but we need to find someone that will be here in January that Henry is comfortable with. It might seem early for this preparation but without any family here our options are limited.
Talking about this big change in our family. Chris and I spent a few evenings talking about the changes we'll make with this new baby and the different duties Chris will take on as I do night shift with a newborn and spend a lot of time breastfeeding. Henry is still oblivious to the reasons behind my expanding waistline but we'll talk more about his sibling in the months before his or her arrival.
Maternity clothes. Last pregnancy I wore a lot of regular clothing until the last few weeks of my pregnancy. I was proud that I could still fit into some of it. Now I know that I wasn't really fitting into so much as I was stretching it out. In the year after Henry was born, as I slowly transitioned back into my pre-baby wardrobe, I found out that I had ruined a lot of clothing. Yoga pants stretched out beyond use, jeans that had the waist band pulled and prodded into an unnatural state and once fitted t-shirts that were now empire-waisted. This time around I moved into maternity clothes earlier. I got a few new items and unearthed what I had left from last pregnancy. It's nice not to have to unbutton my jeans when I sit down.
I haven't been spending my time researching strollers or signing up for daily deal sites.
My thoughts aren't on a list of things we need.
Instead, I'm thinking about Henry with his new sibling, day dreaming about what the arrival of this new one will be like and feeling a lot of excitement for our move to a family of four.
Any advice from mom's of two or more on how you prepared for the arrival of a new baby? Were you more relaxed and did you buy less the second, third or fourth time around?